GET THE GRIM SURVIVAL EDC SUBSCRIPTION BOX AND GET GRIM TOOLS DELIVERED TO YOU MONTHLY IN OUR EDC BOX
MONTHLY EDC SUBSCRIPTION BOX
Grim Survival EDC subscription box is the perfect monthly edc subscription box for anyone with an outdoor lifestyle, or that loves collecting unique gear that's been made in the USA.
This makes the perfect edc subscription box if you like tools, survival, or everyday carry. All the edc items you'll recieve are designed to be worn on the user, and contains various kits for survival, first aid, and more.
This edc subscription box is great for your bug out bag, or get home bag as all our contents can easily fit into the console or glovebox within a small tin as an emergency or survival kit.
Grim Survival subscription box with Grim tools delivered monthly EDC Subscription Box
Get Grim tools delivered to your doorstep every month with this survival and EDC subscription box, with reduced pricing, and free shipping for U.S. Subscribers! Membership includes :
-EARLY ACCESS TO NEW TOOLS AND PROTOTYPES
We often send tools still in development, or tools before they are released to our edc subscription box members.
-MEMBERS ONLY DISCOUNTS AND COUPONS
We only provide discounts and deals like this to our edc subscription box members you'll find deals like buy one get one, 50% off survival cards, and more!
-NEW WEATHERPROOF SURVIVAL TIP CARDS EACH MONTH
Every month we provide two fresh survival tip cards in your edc subscription box, these weatherproof tear proof cards are made from durable plastic and provide life saving knowledge and tips.
-FREE SHIPPING ON US MEMBERSHIPS!
Not only do you get the best gear, and the best price but Grim's edc subscription box also ships free for us members! No additional or hidden costs!
-MEMBERS ONLY BLACK FRIDAY DISCOUNTS
-ALWAYS MORE THAN $20 IN GEAR
We strive to provide a fantastic deal always providing nearly double the price you pay in gear each month in your edc subscription box.
CANCEL ANYTIME
Your never locked in, and can cancel your Grim edc subscription box anytime!
WHY JOIN GRIMS EDC SUBSCRIPTION BOX?
SURVIVAL SUBSCRIPTION BOX DISCOUNTS
As our most important, and loyal customers Grim survival subscription box customers get the biggest discounts we offer. From buy one get one Grim tools, to 50% off items, buy one get one, and other epic deals that we offer to nobody but our edc subscription box members!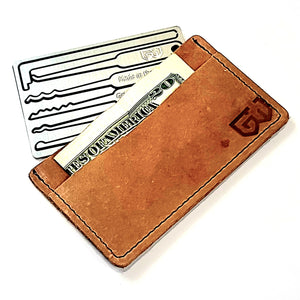 Unique Tools Delivered Monthly With the EDC Subscription Box
Grim's EDC Subscription Box is designed to surprise and delight. Each month, you'll receive a carefully curated selection of products from Grim Workshop, often featuring exclusive or limited-edition items. Whether you have a passion for Survival, Everyday Carry, Camping, Hiking, or the outdoors, there's always going to be something for you. By joining Grim's EDC subscription box, you'll have the opportunity to discover new and unique tools from Grim Workhsop that you may not have encountered otherwise, expanding your horizons and adding excitement to your everyday life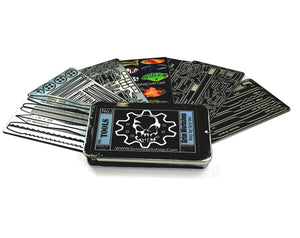 Save Time Looking for New EDC Gear by Getting your Tools Delivered Monthly
Let's face it, life can get hectic. Between work, family, and other commitments, finding the time to research and shop for new products can be a challenge. With Grim's EDC subscription box, convenience is at your fingertips. Instead of spending hours scouring the internet or walking through crowded stores, your curated package of EDC essentials arrives effortlessly at your doorstep. It's like having a personal shopper who understands your preferences and delivers a delightful surprise each month.
Cost Effective EDC Subscription Box
Grim's EDC subscription box provides excellent value for money. With a static price tag of just $20 a month, the overall value of the items received exceeds the cost of the subscription many times over. This means you can enjoy high-quality everyday carry products at a fraction of their retail price. It's an opportunity to indulge in high quality EDC tools delviered monthly and treat yourself without breaking the bank. Plus, the element of surprise adds to the excitement and makes each unboxing feel like a special occasion.
Discover New Hobbies and Interests With this Survival Subscription Box
Grim's EDC Subscription Box is not only limited to products but can also introduce you to new hobbies, activities, and experiences. Each month you receive unique waterproof tip guides about a different subject, skill, or task. By joining, you can explore new passions, acquire new skills, and expand your knowledge in areas you may have never considered before. It's an invitation to step out of your comfort zone and embrace the joy of discovery.
Preparedness Made Easy
In a world full of uncertainties, being prepared for unexpected situations is paramount. Whether you're an outdoor enthusiast, a prepper, or simply prioritize personal safety, joining Grim's EDC subscription box can provide you with the tools, knowledge, and peace of mind to face any challenge that comes your way. Joining Grim's monthly survival subscription box is a smart decision for anyone looking to prioritize their preparedness and embrace the spirit of self-reliance regardless of being a beginner, or seasoned expert in the area.
A Variety of Tools Delivered Monthly
Each EDC subscription box is not just about receiving gear; they also foster continuous skill development. Every month will include educational resources such as waterproof tip guides, informational resources about each tool you recieve, and expert tips and tricks found on our waterproof tip cards. These resources empower you to learn new skills, enhance your knowledge of wilderness survival techniques, and improve your overall preparedness. With each EDC subscription box, you'll acquire valuable knowledge that can be applied in various outdoor, or urban emergency scenarios.
Beginner Friendly
New to Everyday Carry, Survival, or Preparedness? No problem! Grim's EDC subscription box is beginner friendly including descriptions of each tool you receive, monthly tips, tricks, or instruction in waterproof form that can easily be carried with you for a fantastic on the go reference that's highly customizable for subjects you might need to reference!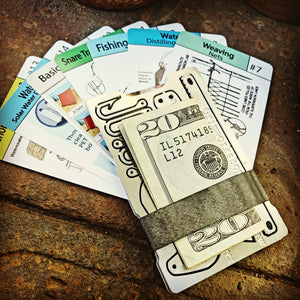 The Price of Preparedness
Investing in survival gear can quickly become expensive. However, Grim's survival subscription box offers a cost-effective way to build your survival kit, bug out bag, or just improve your overall preparedness. The items received have a higher total value than the subscription cost, providing you with significant savings. It allows you to gradually build a comprehensive survival kit or bug out bag without breaking the bank. Plus, the surprise and anticipation of each monthly delivery add an extra layer of excitement to the process.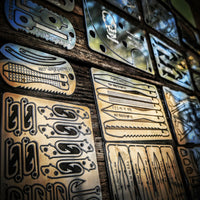 Gift a Grim EDC Subscription Box!
Give a gift Grim survival subscription box, set the number of months you would like to give, and your good to go! Click here to for pre-paid gift edc subscription box!
Gift a Grim edc Subscription Box!